Each section has some great resources we recommend checking out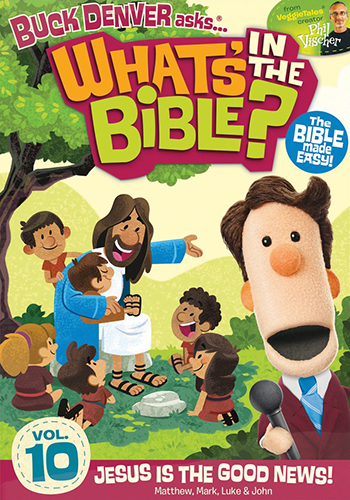 Buck Denver asks: What's in the Bible? (SERIES)
The Bible Made Easy for Kids! Buck Denver and his friends take your children through the WHOLE Bible in 13 DVDs + 4 extra DVDs. From Creation to Revelation, your family will journey through the entire Old and New Testaments to learn all about the Bible, who wrote it, AND the Kingdom of God and what it means to be a Christian.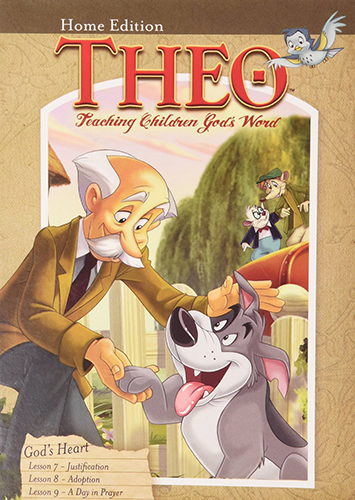 THEO: Teaching Children God's Word (SERIES)
Theo Presents (Presently 5 Volumes) is centered around the adventures and teachings of the main character, Theo, a student of God's Word. Theo lives in a cozy corner of a quaint English village, in the heart of the Cotswolds, and entertains two mice, Belfry and Luther. The animation series of Theo guides children and adults through a careful study of systematic theology. Theo discusses doctrines about sin, God's character, the Bible, salvation and godly living with easy-to-understand illustrations that make children want to learn more about the Christian faith.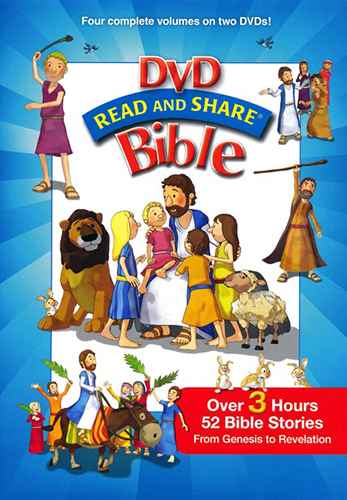 Read and Share DVD Bible (4 Volumes -OR- Box Set)
Discover the Bible with 52 essential lessons of Scripture starring the Bible's best-known characters. The Read and Share Bible on DVD combines an enchanting art style with warm narration and gentle musical underscore to transport kids back to biblical times. The bite-sized vignettes are perfect for the attention span of little ones and parents give maximum flexibility to fit any time frame. Approximately 156 minutes, plus bonus features; 2 DVDs; presented in Wide Screen only, coloring pages and wallpapers included.