Calvary Curriculum is a 501(c)(3) nonprofit organization.
If you would like to be a part of Calvary Curriculum's ministry, your contributions are tax-deductible for income tax purposes.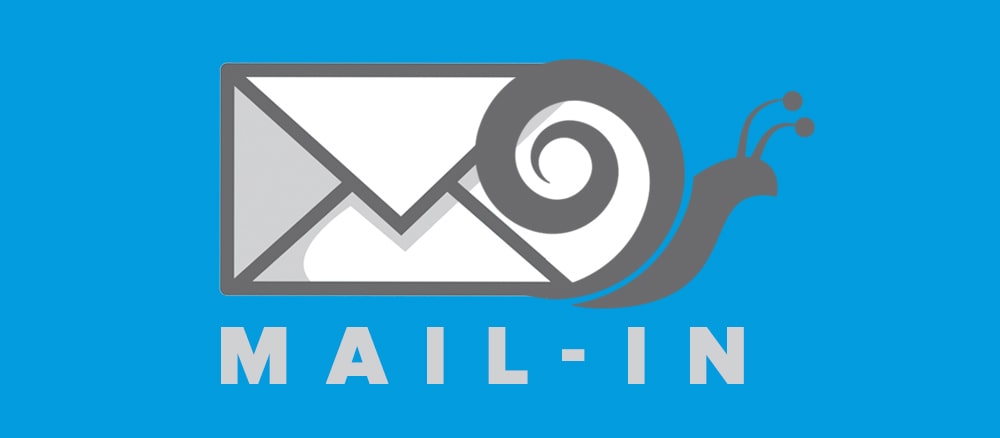 Calvary Curriculum
P.O. Box 890961
Temecula, CA 92589-0961
Why Your Partnership Matters
We serve the Body of Christ by providing Bible curriculum, training resources, and encouragement to people all over the world. All this is made possible through God's grace and those He leads to support our work for Him. Please prayerfully consider being a part of this work financially. We see supporters of Calvary Curriculum as ministry partners with whom we are building long-term and mutually beneficial relationships. We GREATLY covet your prayers for the continued day-to-day operations of this website.
We value the importance of financial accountability, transparency, and excellence in stewardship. Because of this, we offer our donors the following commitments:
To provide donor receipts (Sent by January 31

of the year following the donation

) in accordance with the regulations of the U.S. Internal Revenue Service
To never sell, rent, or trade any of our user's contact information and donation information, including email or mailing address lists
A Few Testimonies by Users from Around the World
"To teach Sunday School (especially me, myself). I have learned more about Jesus, His Word, through your curriculum… Thank you for all you do. It's much needed for people like me and especially our children. God bless!" ~ Florence 
(American Samoa)
"This is by far one of the best resources I have found online that shares the Gospel with young people in a creative, imaginative and engaging way. Let us build up a generation that calls after His name!" ~ Sabastian 
(Australia)
"I don't know how to thank you enough for this Website. I have been prepared classes from you and I have been blessed teaching to about 170 children weekly from 2 to 11 years. Thank you so much!" ~ Gabriela 
(Mexico)
"Hi, I'm a missionary in Ferrara, Italy. I oversee children's ministry and have been so blessed by Calvary Curriculum! It's easy to use and all planned out with amazing graphics. Being a pastors wife with our third child on the way, it's nice that I can quickly prepare a lesson with the help of Calvary Curriculum. I love that it's not a typical children's lesson, but the lessons bring the children in depth and teaches them through the Bible. I love that our children are reading from the Bible… learning how to find references, learning the stories and understanding where the books are in the Bible. Plus it's fun:) I've been super blessed! Thankful for resources like this!" ~ Bethany 
(Ferrara, Italy)
"Thanks for giving us one of the best curriculums and childrens ministry material, I am personally touched by your ministry and the contribution you have made to the entire body of Christ. Many children have experienced the love of Christ through this. Mbarikiwe sana" ~ Peter 
(Nairobi, Kenya)
"Good morning saints, just want to encourage you that your materials are in Pakistan, Kenya, Uganda, Ethiopia, Honduras, Cuba, God is opening doors everywhere in countries crying for these resources ,thank you so much for giving me the honor of passing these resources on to the body of Christ." ~ Bill 
(Halifax, Canada)
"Greetings from India…. We have been giving Sunday School Classes to 250 children in India. May God richly bless you and the ministry. We are praying that God will open doors for you in the ministry so that you can be a blessing to hundreds of people like us throughout the world." ~ Alfred 
(Visakahapatnam, India)
"As a Salvation Army Officer working in a country with limited resources for non-denominational Bible teaching, I have found Calvary Curriculum to be a wonderful help in preparing lessons. It is very easy to translate and adapt for any of our many different scenarios here in Brazil…The best thing about Calvary Curriculum is how it helps children to apply themselves to basic, solid and organized Bible teaching. I cannot thank you enough. God bless your work." ~ Margaret 
(Brazil)
"Thank you so much for providing this curriculum and everything else. We are missionaries in the Fiji Islands and are using your children's Bible studies in our church's Sunday school program. The children love the lessons and the games. The focus on God's Word is wonderful. Thank you for taking so much time and effort to provide these materials. May God continue to bless your ministry." ~ Cheryl 
(Fiji)
"My family and I are missionaries in Ecuador and this curriculum has been so helpful to us in working with the churches here… Thank you so much for making these lesson and pictures available for use in Spanish. You have no idea how much I appreciate all of the work that you have put into this site." ~ Cathy 
(Puembo, Ecuador)
"Many thanks for making your wonderful curriculum available… The children relate well to your format, and are really learning more about God's Word… I and a friend taught to the grade 6 class of a Jamaican school… This year we started a 'christian living' course. We had 63 students, divided into 2 classes. Teaching the course was a joy because it is so well laid out, and the kids loved the format… They loved colouring in the pictures and doing the activities.The discussions were very lively with the children… Our real praise report is that by the end of the course, ALL but 5 of the students committed their lives to Christ. 8 of those were saved in the last week… the Lord directed that we have an altar call even then. Many were in tears – genuine repentance and joy at salvation. The 5 who were not ready to make a commitment were willing to stand and be prayed over by their fellow classmates, who prayed most fervently for their salvation. I have no doubt that they will become christians, and we continue to pray for them. But even more than that, the Lord blew us away by revealing that His plan was for not just these children but for their families as well – household salvation! Just the other day I heard of the mother of one of these children being baptized! During their final term, many teachers, principal included, commented that they had never seen a grade 6 class like this one in their final term – their faces and demeanors were literally full of light and joy! One of the key parts of the study for the children was coming to an understanding of the place of works, as fruit outworked through sowing to the Spirit, rather than a condition for their salvation. I literally saw many of them walk out of spiritual prisons when they learned this. They also started to understand the sanctification process. What I observed most of all was that the simple act of keeping the children in God's Word, which your studies do so well, coupled with prayer, is the vehicle that brings them to Christ. So once again thank you for your ongoing commitment to, and toil in, advancing the gospel, helping people like me to 'train up the children in the way they should go, so that when they have grown they will not depart from it." ~ Deborah 
(Mandeville, Jamaica)