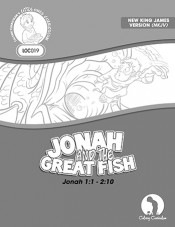 On this page, you will find the Bible story title, reference, and Bible translation being used.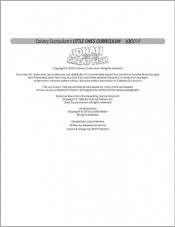 Copyright information will be listed on this page.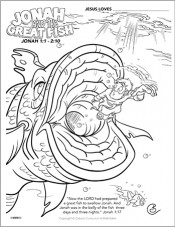 With a memory verse, story title, and space for the child's name, each coloring picture is designed to draw the children into the story being learned. The beautiful illustrations found on each coloring picture are drawn by Matt Baker (Walt Disney Animation Studios, Bakeart Creations, etc.). We are thrilled that God has brought him to this project as we watch him bring each of the Bible stories to life.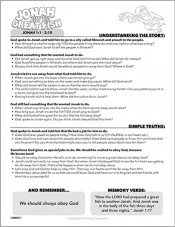 Teacher Page & Take Home Sheet
Using questions while teaching is a useful tool in discovering the truths found in God's Word. Listed on this sheet are questions to help guide the teacher and lead the children to the truths contained in the story. This sheet can be used throughout the story time or for review after the story. This also makes a great take-home sheet (can be copied on the back of the coloring picture) for the parent to use as they discuss the story with their child at home.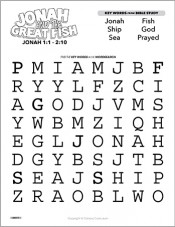 With 6 key words taken from the Bible story and hidden in this simple wordsearch, the teacher can begin helping the children understand the story by discussing these 6 key words with the children, as they search for each word. The first letter of each hidden word is in bold font.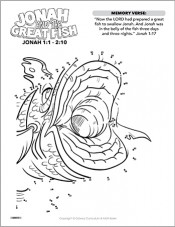 On this page, the children will complete the story illustration (based off of the coloring picture) by following the dot-to-dot numbers.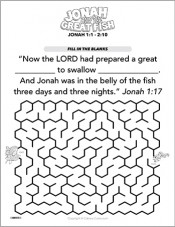 Fill-in-the-blanks / Maze
Older preschoolers/kindergarten will enjoy writing out the missing words from the memory verse, as well as making their way through the maze from one end to the other.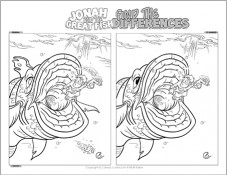 Children will look at the two pictures, comparing them to find the 10 things that are not the same.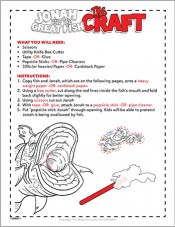 On this page, step-by-step instructions are listed for each craft.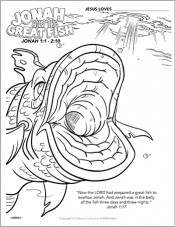 This is the page the child will receive, color, and make into his/her craft by adding an object to it (see below.)
This page will have an illustration, which needs to be cut out and prepared before class, so that each child can complete their craft. The reason for more than one image on a page is so only a few copies will be needed for a whole class.
WATCH the below video to see 15 examples of "The Bible Story Sets."